School Search & Placement
Private Tutors in London & Online
Face to Face Consultations – COVID Safe
11+ (common Entrance for independent schools)
What are common Entrance exams?
Common Entrance exams are the route to an independent senior school education for many children. We explain what's involved.If you're considering an independent senior school for your child, they may need to take Common Entrance exams. Common Entrance exams are set by the "Independent Schools Examination Board" (ISEB) in a variety of different subjects. There is a common set of papers for all schools – hence the name – and the tests are all taken on the same dates nationwide exams assess whether a child who has been offered a senior school place reaches the school's required academic standard.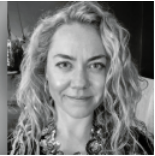 Dr Kate Symondson
Head of English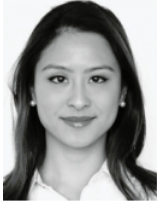 Ms Josephine Ka Yun Fu
Head of Maths & Science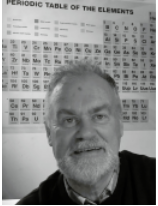 Mr Frank Scullion
Head of Chemistry
What is the 11+?
Most independent schools write and mark their own exams for 11+ entry (and all other year groups). While students can enter schools at any stage in their education, typical points of entry are at 11+ (Year 7); for all girls schools and 13+ (Year 9) for independent boarding schools; that are mixed or single sex. The exception to this rule is London Seniors which have a varied age intake.
For 11+ entrance, exams can be based on the GL and CEM 11+ exams, the Common Entrance Syllabus, and the National Curriculum for England.
Only a small number of independent schools, mainly all-girls schools, use the Common Entrance exam at 11+, which includes English, maths and science tests. (The Common Entrance is more widely used as part of the selective admissions process at age 13.) There are two exam sessions each year, in November and January. Schools using the Common Entrance 11+ as part of their admissions process are Benenden , Downe House, Queen Anne's School , Queenswood , Sherborne Girls, St Mary's Ascot, St Swithuns , Westonbirt , Woldingham and Wycombe Abbey.
Benenden
Downe House
Queen Anne's School
Queenswood
Sherborne Girls
St Mary's Ascot
St Swithuns
Westonbirt
Woldingham
Wycombe Abbey
NOSCE School Guide
Fabulous. Eton entry tuiton by a former Etonian – simple
Mr James Du Boulay

Nosce has some of the best tutors in the business! Dr Kate is an absolute whiz. She brought Daniel out of his shell and gave him the confidence he needed in English literature and for interviews.
Mr R Garcia

Thank you for all your hard work. We left everything far too late but Nosce managed to bag us a place at Badminton three months in advance. Miracles do happen.
Ellie Y

The London 11+ Consortium (formerly known as North London Girls' Schools Consortium) is a group of 12 independent schools in North London which have come together to reduce the number of assessments sat by pupils. The London 11+ Consortium exam has replaced lengthy English and maths papers with a 75-minute, multiple choice cognitive test consisting of maths, verbal and non-verbal reasoning.
These schools include:
Channing School
Francis Holland School (Regent's Park and Sloane Square)
Godolphin and Latymer School
More House School
Northwood College for Girls
Notting Hill and Ealing High School
Queen's College London
Queen's Gate School
South Hampstead High School
St Helen's School London
St James Senior Girls' School
12 / 13+ Exam
(Common Entrance for entry into Independent Schools)
For children who are looking to transfer to senior school at 13+, Common Entrance exams are taken in the autumn, spring or – most usually – summer term of Year 8. As well as the English, Maths and Science papers, children are usually required to take Common Entrance exams in a range of other subjects selected from:
Latin
Classical Greek
French
German
Mandarin Chinese
Spanish
Geography
History
Religious Studies
In some subjects, there are also two or three levels of paper. 'It's important to check which Common Entrance subjects your chosen school requires, and at which level', Ann advises. For example, some require a good mark on the level three Maths paper – the highest level – whereas others are satisfied with level one or two.
Common Entrance written exams at 13+ are sat across a four-day period. The papers vary from 40 minutes to one and a quarter hours, although some tests – such as speaking and listening tests in languages, and mental arithmetic – are shorter.
OF COURSE not all entry to senior school requires common entrance, some schools set their own papers privately in core subjects only – e.g English and Maths.
If you conduct a school search or full school placement with Nosce We will advise you as to the individual entry requirements of each individual school you have chosen, and what you will need to do to fulfil their requirements.
Common Pre Tests
What are common pre tests?
In some prep schools, children sit the ISEB's Common Pre-Tests in Year 6 or 7. These are used to assess their attainment and potential for a senior school education. The online tests are commissioned from GL Assessment, with assessments in English, maths, and non verbal reasoning. The most competitive boys seniors require ISEB pre tests to apply : for example Eton and Winchester will use these results to determine whether or not to invite candidates to sit their own exams.
It's up to the prospective senior school to decide how to use a child's Common Pre-Tests results. Senior school places may be offered on the strength of these tests, but usually, children still have to sit Common Entrance exams in Year 8. 'Highly selective and oversubscribed schools may tell parents that their child has not been selected to go onto the next stage of the admissions process, and so they won't take Common Entrance for that school,' some schools operate a reserve list system or use the results as just one part of the total admissions process.' Nosce will check with each individual school to find out how they use the Pre-Tests.
Independent School Admission Timeline
Each School will have its own timeline for entrance procedures, and parents should look at the Admissions Pages on the website of the individual schools that they are considering for their child, but the following would be typical for entry in September 2022.
Families should visit the Schools they are considering on School Open Days (Many Schools are organising Virtual Open Days over the next few months.)

October 2020 (or earlier): ISEB Pre-tests taken in Year 7 for Year 9 entry 

October 2021: Deadline for Entrance, Scholarship and Bursary applications. This may require a non-refundable deposit of around £100. 

November 2021 to January 2022: Scholarship Assessments for Sport, Music and Drama. 

January 2022: 11+ and 13+ Entrance Exam Days; may also be November 2020 and May 2021. 

January 2022: Academic Scholarship Exams 

January 2022:  Interviews and Offers. 

September 2022:  Term Begins