Private Tutors in London & Online
Face to Face Consultations – COVID Safe
What is the 7+?
For many independent prep schools – school entry is typically at the beginning of Year 3 – children who are applying for a place take assessments known as the 7 +. And a few take pupils at 8+ the following academic year, however this is rare and 7+ remains the standard entry point for prep schools.
6/7 is the age at which most schools feel that they can accurately assess a child's academic ability. 7+ assessment is a competitive selection exam, Your child will sit the exam whilst in Year 2. Most schools administer the exam in January but there are a few that do so at other times of the year. Nosce Education will clarify this for you once you have made your school choices.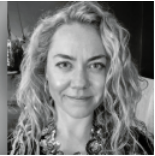 Dr Kate Symondson
Head of English
Ms Josephine Ka Yun Fu
Head of Maths & Science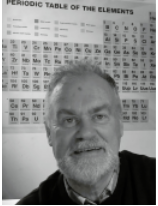 Mr Frank Scullion
Head of Chemistry
What are children expected to do during 7+ exams?
The Admissions procedure differs slightly between schools, however all schools examine Maths and English. The most competitive schools such as Westminster Unders and UCS Juniors now also include a Reasoning paper containing Verbal and Non-Verbal Reasoning. The tests are usually written exams , but there can be verbal sections testing mental arithmetic, spelling, memory and dictation (for St Paul's Juniors). The tests tend to be around 30 minutes each and are held at the school on a set date. There are usually some observed activities also, where the school will look at how they interact and work with others, manners and ability to listen and follow instructions. for this reason we suggest a certain amount of interview and interaction based preparation as well as academic tuition.
When are the 7+ exams?
7+ entrance exams usually take place early in the spring term, for entry the following September. Your child may then be offered a firm place, a place on the waiting list, or be told that they were unsuccessful. Schools rarely release results but Nosce education can intercede on your behalf to ascertain exactly where you went wrong if you are unsuccessful.
Our tutor William has been amazing – we couldn't have asked for more.
Ms Stephanie Kwok
We had no idea where to start looking for somewhere for Toby , he can be so quiet Nosce gave us choices we had never considered- Oriel found us an absolute gem in South Kensington with only 100 boys.
Mr James Calhaem
I'll be back , simple honest advice, and top notch tutors- and our tutor has actually taught at Westminster Unders.
Miranda

How to prepare for the 7+
First you will need to decide on the schools you would like to register for. Nosce Education can help with school choice and you may find it helpful to have a look at The Nosce School Guide. How competitive the schools you choose are will determine how much preparation you will need to undertake.
The official line is that "Tutoring shouldn't be necessary for bright children who come from good schools" but the intense pressure for places has lead to a culture where most children are tutored, and in London you are unlikely to get a place anywhere competitive without a little bit of admissions tuition .A child coming from a state primary rather than a pre-prep will almost certainly need practice particularly for non verbal and verbal reasoning as these are often skills that have never been touched on before.Exam experience is essential , children perform better when they are relaxed , and familiarity with exam layout, exam conditions , types of questions and timed conditions will certainly lead to a better performance on the day.
Independent Preparation
As well as tuition , you may want to use free time to engage in online practice – The Nosce learning portal has been specifically developed for you to practice all the skills required for 7+ entry, it will enable you to work methodically through areas of he 11+ syllabus and try non verbal and verbal reasoning skills while monitoring progress and seeing where you are going wrong , plus give you a clear path to improvement , you can try it for free thereafter a subscription is £20 per month.